IT Support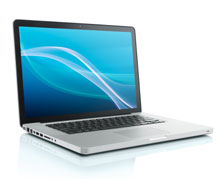 A suite of stable, modern, open source technologies, coupled with unique knowledge and insights, enables us to help you increase revenue while optimizing your workflow. We understand how to solve the issues involved in integrating new technology, as well as how to update existing technology to realize greater efficiencies.
Examples of services and support available for you to customize into your unique package, or to add-on over the years as your needs change:
Network and installation management
Web Hosting: Virtual hosting and dedicated server options. Fast and stable Mail, File and FTP Servers. 24/7 customer support and guaranteed 99.9% uptime.
RFID technology: Development of cost-effective, pervasive systems that open up new applications for RFID. Integration with environmental monitoring, video surveillance, and other security systems.
Backup strategies: Technology to detect and transfer new data using strong encryption to our secure storage machines. A friendly web-based interface provides you with access to your files within seconds in the event of a catastrophe.
UPS supply and services: Assessment of your needs based on desired uptime, device installation.