Servers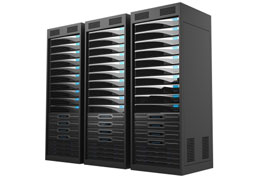 Mail Servers
Are you getting the most out of your mail server? Are you being inundated with spam? We can provide and support a mail server solution that is easy to manage, scales with your company, and provides secure access to your email from anywhere in the world.
File Servers
How do you manage all of your client's files, keeping them organized, and making them easily accessible to both macs and Pcs? We provide high performance file servers offering automatic backups, and a variety of access methods including web, ftp, appletalk and windows networking.
FTP Servers/Website Upload Center
Do you want to provide convenient user-friendly ways for clients to get their files to you? Our FTP servers and websites integrate with our File Servers to provide your clients easy ways to send their files to you.